Studying at Istinye University
If you're looking for a university that nurtures leadership, critical thinking, and creativity in its students with equal emphasis on educational aspects, Istinye University is a perfect choice. The university strives to equip its students with leadership skills, a belief in the power of science, an understanding of global developments, the ability to think critically, and human and moral values, as well as habits of self-improvement and creativity. Furthermore, Istinye University prepares its graduates for work environments where they can apply these skills. 

This article highlights more about the university, its study programs, available majors, and student exchange programs offered by the university. 
Overview of Istinye University
Istinye University (Turkish: İstinye Üniversitesi) was established in 2015 by the 21st Century Anatolian Foundation to be an academic educational institution that produces knowledge through scientific research, and a continuation of the knowledge and experience for 29 years of the MLP Care Group medical group. The university aims to occupy a place among the prestigious Turkish universities and international universities, by contributing to the production of new knowledge, its educational and research performance while helping its students to become well-equipped in their fields by sharing existing knowledge with them.
It also intends to expand the frontiers of science thanks to the research of its faculty members, putting the results obtained through scientific developments into practice for social welfare, and providing high-quality and accessible health services to society in line with its vision of being a center of science and research. The university provides its students with a wide range of knowledge, by conducting teaching, research, and social service activities of world-class standards, as well as a progressive learning environment that also covers the fields of technology and art. 
Why Study at Istinye University

?
There are many reasons to study at Istinye University, and the most important advantages include:
1. Istanbul Istinye University is recognized by the Supreme Council of Universities in Turkey and is approved by the European Union in accordance with the Bologna Convention. 
2. The university is recognized in many Arab countries, such as Egypt, Lebanon, Syria, Yemen, and Palestine. It is also possible to easily equate its certificate with any other country. 
3. The university cooperates with many European universities, providing students with opportunities to receive international education through various student exchange programs. 
4. The university is one of the best Turkish universities in medical specialties and teaches medical programs in English. 
5. Many of the university's faculty members hold doctoral degrees from well-known international universities. They have teaching experience in the best universities and work experience in international and local institutions.
6. The university has an advanced scientific environment with the latest technology. In addition to modern infrastructure, the university has laboratories equipped with the latest technology, a computer center, and a comprehensive library.
Academic Degrees and Tuition Fees at Istinye University
Istinye University offers a wide range of academic degrees, with 8 Colleges, 3 Postgraduate Institutes, and 2 Vocational Schools. The university provides 51 Bachelor's programs, 23 Master's programs, 6 Doctoral programs, and 31 Vocational School programs.  
Istinye University offers a variety of majors in almost all fields. Below is a list of the majors available:

Human Medicine 


23.760 $ / 19.440 $ 


Dentistry 


English/Turkish

20.196 $ / 15.120 $ 


English/Turkish

11.880 $ / 10.800 $ 


Faculty of Engineering and Natural Sciences 

Computer Engineering 


5.778 $


Electronic Electrical Engineering 


5.778 $ 


Industrial Engineering 


5.778 $ 


Civil Engineering 


5.778 $ 


Mechanical Engineering 


5.778 $ 


Software Engineering 


6.500 $ / 5.778 $ 


Biomedical Engineering 


6.500 $ 


Molecular Biology and Genetics 


4.622 $ 


Mathematics 


4.622 $ 


Chemistry 


4.622 $ 


Faculty of Fine Arts, Design and Architecture 

Architecture 


5.778 $ 


Interior Architecture and Environmental Design 


5.778 $ 


Digital Game Design 


5.200 $ 


Gastronomy and Culinary Arts 


5.200 $ 


Faculty of Economics and Administrative Sciences 

Economics


4.622 $ 


Business Management 


4.320 $ 


International Trade and Business 


4.622 $ 


Information Systems


4.622 $ 


Political Science and Public Administration


4.622 $ 


International Relations 


4.622 $ 


Health Administration 


4.622 $ 


Faculty of Humanities and Social Sciences 

English Language and Literature 


4.622 $ 


Translation and Interpretation


4.622 $ 


Turkish Language and Literature 


4.622 $ 


Psychology 


English/Turkish

5.778 $ / 5.200 $ 


Sociology 


4.320 $ 


Philosophy 


4.622 $ 


Faculty of Communications 

Public Relations and Advertising 


4.622 $ 


Radio, Television and Cinema 


4.622 $ 


New Media and Communications 


4.622 $ 


Visual Communication Design 


4.622 $ 


Faculty of Health Sciences 

Nutrition and Dietetics 


5.200 $ 


Child Development 


4.622 $ 


Speech Therapy 


4.622 $ 


Midwifery 


4.622 $ 


Physiotherapy and Rehabilitation 


6.500 $ / 5.200 $ 


Nursing 


5.200 $ 


Social Work 


4.622 $ 


Audiology 


4.320 $ 
The Graduate Institute at Istinye University offers high-quality education from the best academics in various fields. The Institute offers a wide range of Master's programs, both with and without thesis, as well as doctoral programs in the branches and fields of specializations offered in the Bachelor's degree. 
If you are looking to major in one of the medical or health sciences, Istinye University is the perfect choice. Owned by MLP Care, a medical company renowned for its interest in hospitals and their development, the university provides specialized practical training in one of its three affiliated hospitals, which is one of the largest in Turkey (Liv Hospital - Medical Park - VM Medical Park). 
For more information about discounts on tuition fees when applying through Turkey Campus, contact one of the Turkey Campus advisors.
Istinye University Accreditations and Acknowledgements
The University has obtained many accreditations, most notably: 
WDOMS (World Directory of Medical Schools) accreditation, which is one of the most important and well-known institutions in the medical field. This accreditation is granted to medical colleges in international universities after ensuring that the scientific content and information provided by the university is accurate, up-to-date, and comprehensive. 

Recognition by the ORPHEUS organization for postgraduate studies in the fields of biomedicine and health sciences in the European system. 

SABAK accreditation for various health education programmes. 

ECTS accreditation, which enables students to obtain opportunities to complete studies abroad, whether within the student exchange program, or master's and doctoral programs. 

International accreditation of educational programs taught in English for foreign students from the British Institute (PEARSON).  
Recognition by the Association for the Evaluation and Accreditation of Engineering Programs (MÜDEK). 
Student Exchange Programs at

Istinye University
Student exchange programs at Istinye University offer students the opportunity to participate in summer studies, research projects, and joint studies with many international universities. One of the best medical universities that the university has a contract with is the Medical University of Pleven in Bulgaria. Additionally, Istinye University is part of the Erasmus+ student exchange program.
Through numerous agreements with partner universities in various European countries, students can obtain an internship in a European country for a period of at least three months to an academic year. Furthermore, they may spend a semester or the entire academic year abroad at partner universities and benefit from EU Mobility Grants.
Student Life at Istinye University
The university strives to create a balanced lifestyle for its students by providing activities and events in various sports, cultural, social, artistic, and athletic fields. It also offers many health services and psychological and social support to students.  
The university works to promote and develop a sports culture among students by participating in local and national championships with sports teams and individual athletes in more than 10 different sports, such as basketball, volleyball, soccer, tennis, table tennis, kickboxing, karate, and team chess. The outdoor multi-purpose sports area on the Topkapı Campus, the ömergym Gymnasium for fitness activities, and the multi-purpose indoor sports hall on the South Campus are all available to students free of charge.
The university has 72 clubs that are active in culture, art, and science. These include the Oral and Dental Health Club, the Science Fiction and Fantasy Culture Club, the Math Club, the Energy and Engineering Club, the Pioneering Engineers Club, the Aviation and Space Club, the Game Developers Club, the Artificial Intelligence Club for Social Good, the Blockchain Technology and Finance Club, the Estina Club for Entrepreneurship and Innovation, the Nature and Camping Club, the Motorsport Club, the Cinema Club, the Drama Club, the Dance Club, the Hip Hop Club, the Literature and Debating Club, the Philosophy Club, the Photography Club, the Erasmus Club, the International Student Community Club, the Social Awareness Club, the Model United Nations, the Drawing Club, the Music Club, the Health Literacy Club, and the Health Management Club.
The university library supports education and research programs and ensures that its users have access to the correct information as quickly as possible. It aims to support and facilitate all scholarly research and activities in order to meet the academic and cultural needs of university students and staff. There is a library on each campus of the university, as well as the library of Lev Bahcesehir Medical Hospital and the library of Medical Park Gaziosmanpasa Faculty of Medicine.
The mission of the University Career Center is to support and guide students and graduates in reaching their full potential with regard to the competence, skills, and experiences they will need in their professional and individual lives. It does this through the provision of training and advisory programs, sectoral meetings, job and training opportunities, and by preserving and supporting relations with alumni.
Student Housing at Istinye University
The university does not have any housing of its own, but they do have agreements with some private hostels around campus or in the city centre, which offer discounted rates to university students. For example, the Novo Student Residence, the Turquoise Residence, the Golden Hulk Residence, and the Station Residence.
If you're interested in studying at Istinye University, here are the requirements: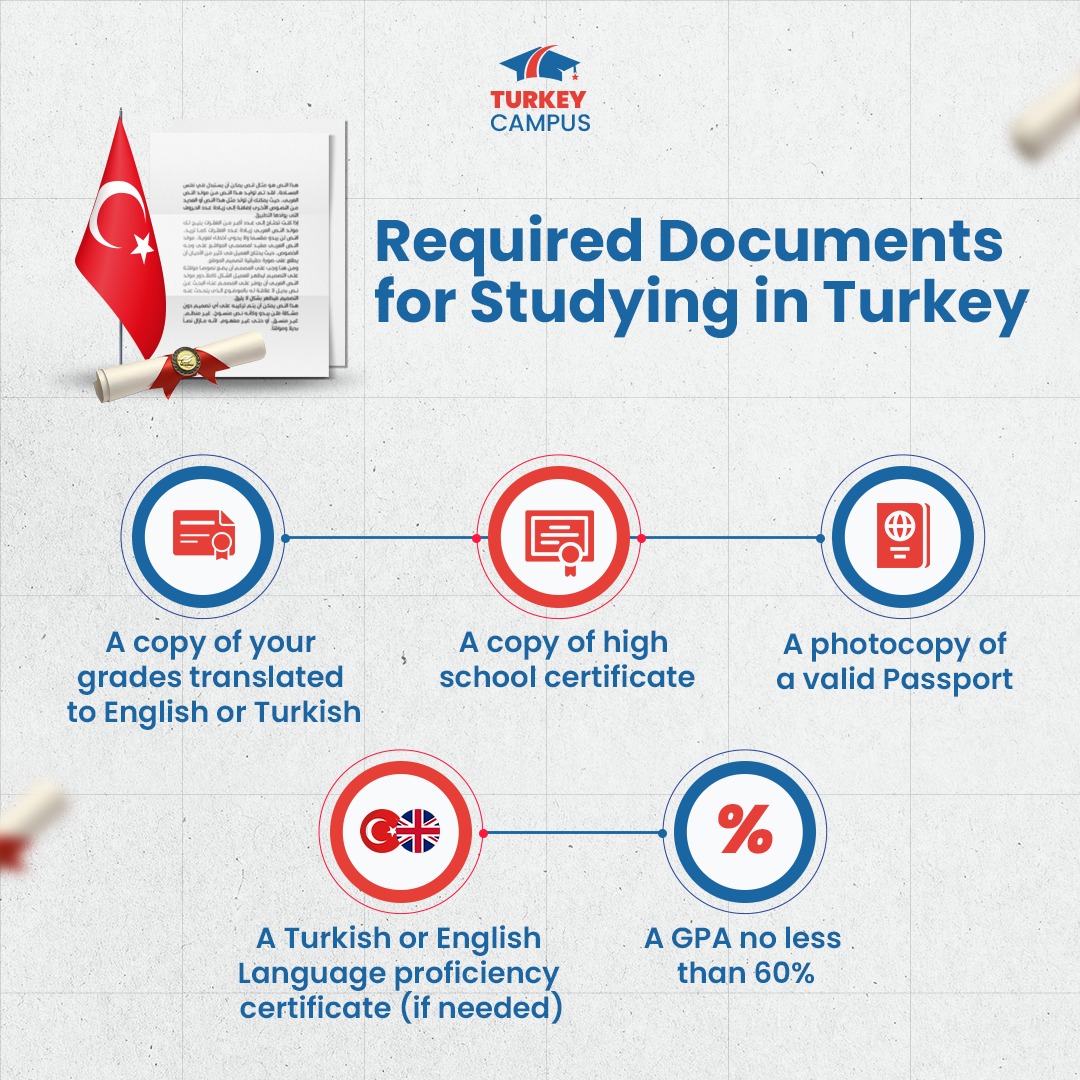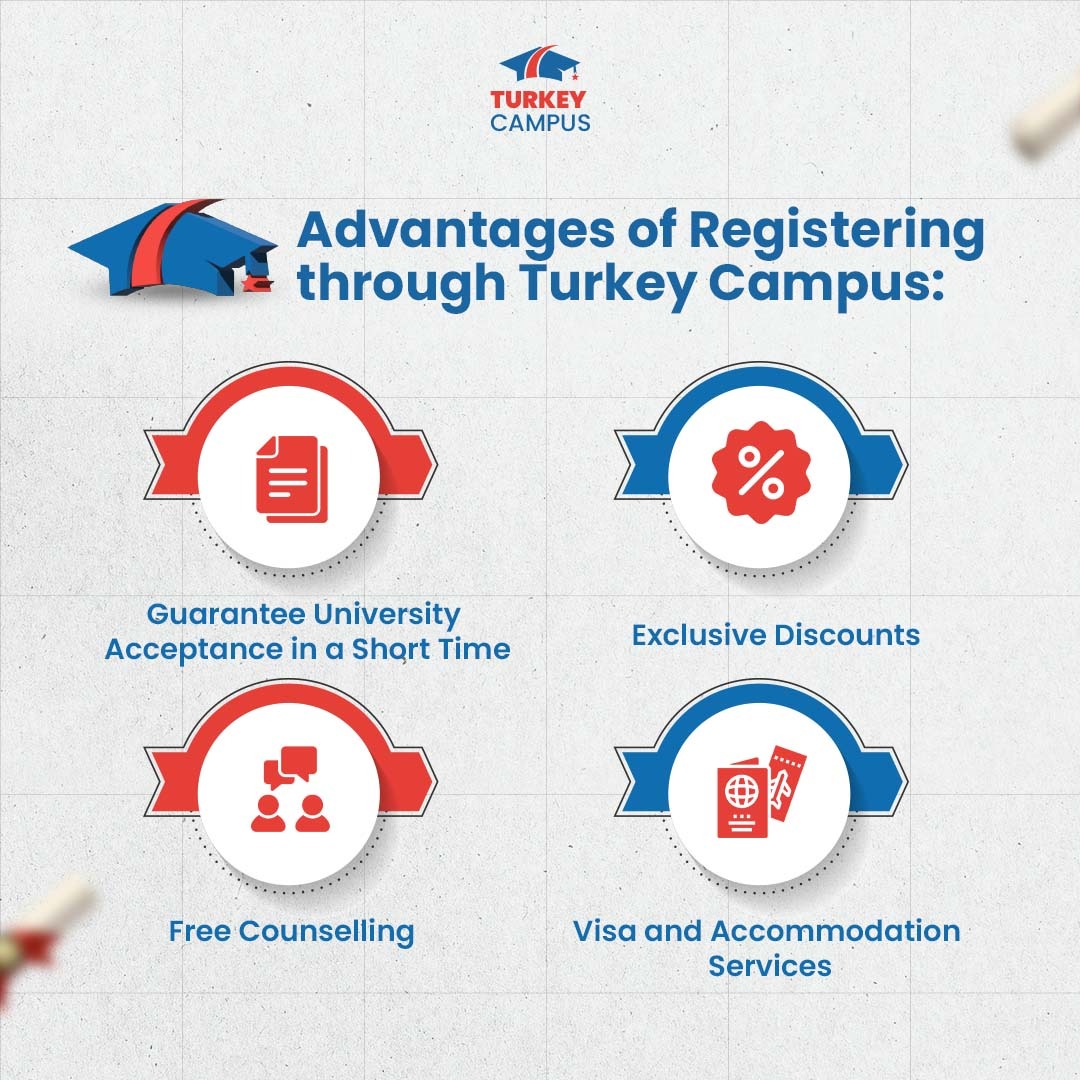 Finally, as your future matters to us, contact us to reserve your academic seat and the major you are aspiring to excel at. Be confident that Turkish Campus is the perfect place for educational consulting and services in Turkey. We provide you with information with all honesty and professionalism, and we will help you step-by-step from the beginning of your application until ensuring your university admission, arrival, and stability.